Marcus Garvey Plaza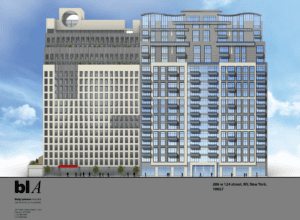 Marcus Garvey Village represents one of the most significant development opportunities in Northern Manhattan in recent memory. Carthage will build approximately 330 apartments in a 300,000 square foot building.
Nexus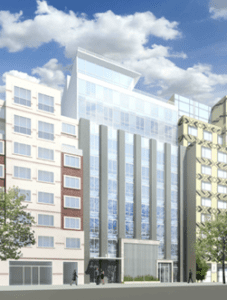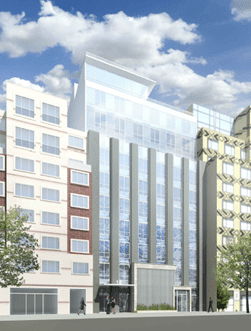 Carthage Advisors will develop a mixed-use building located at 18 W 116th Street in New York City, NY. The property will be a 10-story, elevator building consisting of a total of 28 residential units and is located in Manhattan's Harlem neighborhood, 6 blocks from Central Park. The ground floor component will include a church facility that will be donated to the Baptist Temple church, the current site owner.
Belmont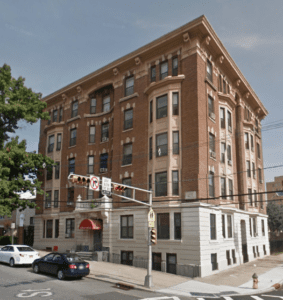 Carthage has recently acquired the Belmont Portfolio in a joint venture with The NHP Foundation. The Belmont Portfolio consists of six pre-war multi-family buildings, across four separate sites, all of which are located in Newark, NJ. The six buildings combine to encompass a total of 142 residential units. The six buildings have separate addresses clustered in four Housing Assistance Program (HAP) contracts.
Colon Plaza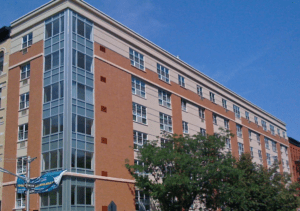 ColonPlaza is a 55 unit affordable multi-family housing development located on three city-owned lots at 55 East 115th Street between Park and Madison Avenues in the East Harlem section of Manhattan. The project includes six studio apartments at 460 square feet; 24 one bedroom apartments at 620 square feet; and 25 two-bedroom apartments at 810 square feet (including a superintendent unit). The base of the building consists of commercial space with medical & dental offices, as well as community office space. The building also offers a laundry room, community meeting room, open space and garden for the residents.
Nearly 40% of the residents in the area receive some type of public benefit income and, despite the presence of more than 17,000 local public housing units, there still exists a severe shortage of affordable housing in East Harlem. The Colon Plaza project worked to address this issue by creating 100% affordable units at 60% or less of the Area Median Income (AMI). In addition, eleven families who reside here have incomes below 50% AMI.
The total development cost was approximately $18 million. Sources of funding for the project included New York State Housing Finance Agency tax exempt bonds, Housing Finance Agency Empire Funds, and low income tax credits, New York City Department of Housing, Preservation & Development Mixed Income Rental Program Funds, and Federal Home Loan Bank of New York Affordable Housing.
88 Morningside

A peaceful oasis uptown! Equal parts contemporary elegance and urban chic, 88 Morningside is the iconic new address in the heart of uptown. Large, semi-reflective panes of glass lend the structure a modern presence and provide sweeping views of Morningside Park, Central Park and the Manhattan skyline. Each residence creatively balances natural contrasts. Oversized windows stretch nearly wall to wall and floor to ceiling. Open kitchens flow into private dining areas. All homes feature ample closet space and a washer/dryer.
Amenities
– Attended Lobby
– Roof Deck with Kitchen
– Fitness Center
– Virtual Concierge
– Media Lounge
– On-site Storage
Unit Features
– Charcoal Finished Maple Flooring
– Bosch Washer and Dryer
– Oversized Windows
– Some Residences with terraces
– Blizzard CaesarStone Countertop and Backsplash
– Liebherr Refrigerator with Custom Door Panel
– Delonghi Range
– Bosch Microwave
– Bosch Dishwasher
– Subprimo by KWC Kitchen Faucet
– Senza Stone Tub and Master Bath Floor Tile
– 63 Inch Duravit Tub
– 10 Inch Modern Rain Showerhead
– Rain Hand Shower
– Toto Toilet
McIver Homes
Carthage Advisors has acquired McIver Homes, an 87-unit senior facility in East Orange, NJ. McIver Homes faced unique development issues as a HUD Section 236 project with an expiring rent subsidy contract.  Through recent HUD regulations, Carthage was able to successfully renegotiate a new HAP contract with HUD and collaborate with syndicators and state agencies to secure tax credit equity and bond financing. With closing, Carthage was able to recapitalize the project and provide much needed capital improvements to the building to better serve its senior residents.
Total Project Cost: $8,000,000
To view the press release, click here.
Doddtown Plaza

Doddtown Plaza offers affordable housing in East Orange, NJ. The rent is subsidized by the government for those who qualify. The complex features 1, 2 and 3-bedroom units.
Trinity Towers
Trinity Tower offers an affordable housing option to seniors, age 62 and older. Trinity Tower is located on an historic tree-lined Linwood Avenue in Buffalo, New York, just steps away from the Buffalo-Niagara Medical Campus, several houses of worship, world famous Anchor Bar Wings and public transportation